Congratulations! You Found the Best Dental Clinic in Bangalore
Welcome to Archak Dental Clinic
Our Dental Clinic has the best dentist in Bangalore to see if you have any dental problems and helps you keep your mouth healthy.
Leaving problems untreated could make them more difficult to treat in the future, so it's best to deal with problems with best dentist Indiranagar-Koramangala or if possible, prevent them altogether.
Don't leave your dental problems untreated. Maintaining Oral health is the key to a healthy body. Our dental clinic in Kaggadaspura offers world class oral healthcare with best-in-class equipment. We deliver exceptional care and great experience to patients from all age groups. We give utmost importance to hygiene and safety.
Professional dental services 24/7
Oral hygiene advisory & assessment
Oral and maxillofacial surgery
Various cosmetic dentistry services
Dental Surgeon, Cortical & ICOI Implantologist
Archak Dental is a state-of-the-art dental clinic led by the highly skilled and passionate Dr. Archak Gayathri. She specializes in cosmetic dentistry, smile designing, and implantology, offering a range of science-based treatments for full mouth rehabilitation. Dr. Archak is dedicated to providing excellent patient care and has received glowing feedback for her endodontic procedures, prosthetic replacements, surgical procedures, gum surgeries, and orthodontic treatments for patients of all ages. Trust Archak Dental for all your dental needs and achieve a healthy, beautiful smile today!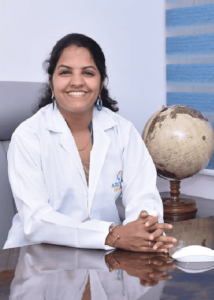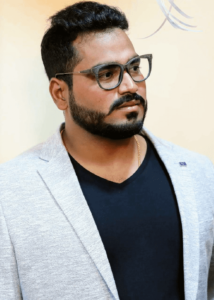 Polanki Bhargava is a remarkable individual with a heart full of kindness and strong moral values. He possesses an impressive set of qualities such as observance, energy, creativity, organization, and simplicity. His positive attitude and adaptability make him an excellent team player. Polanki is methodical and adventurous, which allows him to be highly result-oriented in his work.
BDS, MDS Prosthodontist, Implant
BDS, Dental Surgeon, Implantalogist, ICOI & Cortial
BDS, MDS, OMFS, Cortical Implantalogist
BDS, MDS Prosthodontist, Implant
Dr. Shiddhe Kranthi Kumar
BDS, MDS, Implant, Oral & Maxillo facial Surgeon
Pedodontist, Cortical Implantalogist

A personalized approach to creating the perfect smile
Archak dental delivers quality dentistry with a personalized touch. Each patient is treated with the utmost care, compassion, empathy and state-of-the-art dentistry that promises nothing but the best.
We provide oral care solutions for all dental problems, including Root Canal Treatment, teeth whitening, teeth cleansing and polishing, complete or partial dentures, orthodontic treatment and more. With our team of expert dentists, we take care of all your dental needs and ensure complete sterilization in all our procedures.
To be the preferred dental care provider in every neighborhood across Bangalore by offering high quality healthcare, ethically and adhering to the highest standards in clinic safety and hygiene, customer service, and recruiting, with a constant focus on ethics and transparency.
To constantly upgrade our services , techniques and equipment on a regular basis to provide you the latest and best dental treatment ranging from digital radiographs to laser dentistry.
BEFORE AND AFTER SMILE TRANSFORMATION
"As a cosmetic dentist, I have had the pleasure of seeing how improving one's smile can truly boost their confidence and self-esteem. It's an honor to be able to help patients feel great about their smiles, and I'm truly passionate about my work. When selecting a dentist to transform your smile, it's crucial to review their previous work. Take a look at how I've helped other patients achieve their ideal smile and make an informed choice."
Mrs. Shukla visited Archak Dental Clinic with a complaint of missing teeth in her lower jaw. She had lost two teeth due to decay and was feeling self-conscious about her smile. Additionally, she was having difficulty eating certain foods and was looking for a long-term solution to her dental problems.
After conducting a thorough examination, our team of dentists recommended dental implants to restore her missing teeth. Dental implants are artificial tooth roots that are surgically placed into the jawbone to support a replacement tooth or bridge.
Initially, Mrs. Shukla was hesitant about the procedure, as she had heard that it can be painful and require a long recovery time. However, our team of dentists took the time to explain the procedure in detail and answered all her questions, alleviating her concerns.
The implant surgery was performed under local anesthesia, and Mrs. Shukla reported feeling minimal discomfort during and after the procedure. She was able to resume her normal activities within a few days and experienced no complications.
After the implant site had healed, our team of dentists placed a custom-made dental crown onto the implant to restore Mrs. Shukla's missing teeth. The crown was designed to match the color and shape of her natural teeth, resulting in a seamless and natural-looking smile.
Mrs. Shukla was thrilled with the results of her treatment and reported feeling more confident and comfortable with her smile. She was also able to enjoy a wider range of foods without any discomfort or difficulty.
At Archak Dental Clinic, we are committed to providing our patients with high-quality, minimally invasive dental care that improves their oral health and enhances their overall quality of life. Contact us today to schedule an appointment and learn how we can help you achieve your dental goals.