Dental crowns, also known as "caps," preserve the functionality of damaged teeth. This common dental restoration may be used to protect a cracked tooth, restore functionality of a tooth with excessive decay or replace a pre-existing crown. It encases a needy tooth with a custom-designed material. Dentists today have a variety of conservative treatment options through which to restore teeth. If possible, these options should be explored and discussed before selecting the full coverage crown.
Dental bridges, like implants and partial dentures, are used to replace missing teeth. There are several types of fixed dental bridges (cannot be removed), including conventional fixed, cantilever and resin-bonded.
Typically, conventional and cantilever bridges require shaping of the teeth surrounding a missing tooth. Crowns are then placed on the shaped teeth and attached to an artificial tooth (called a pontic).
A resin-bonded bridge requires less preparation of adjacent teeth. It is often used to replace front teeth, provided that the gums are healthy and the surrounding teeth do not have extensive dental fillings.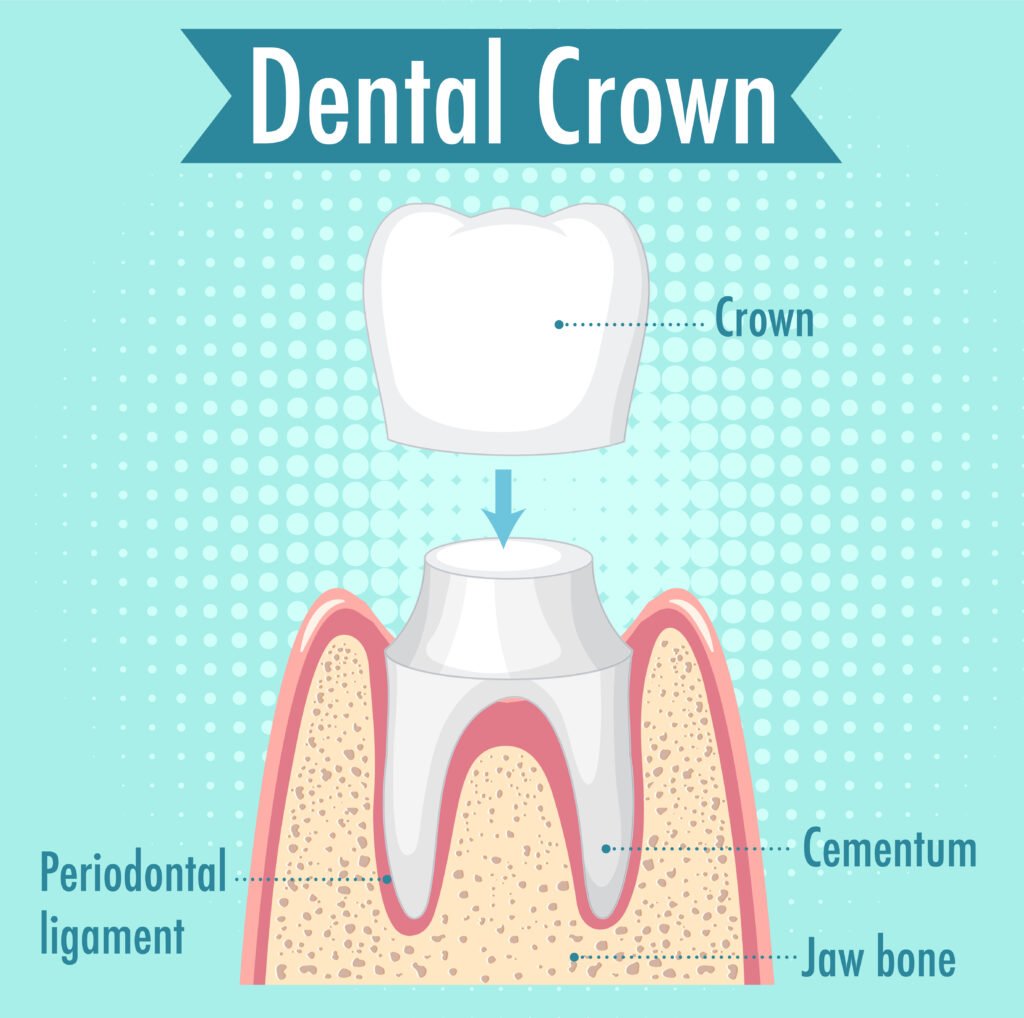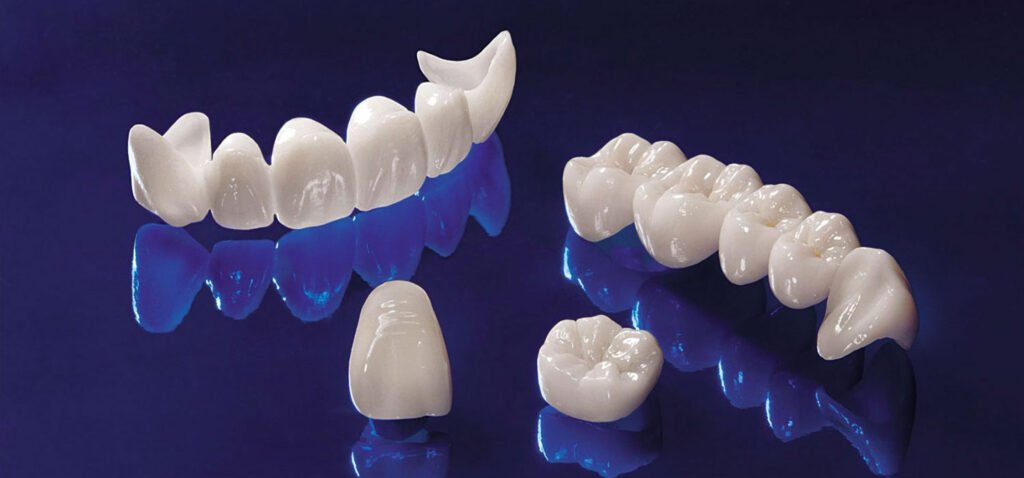 To perform the crown procedure, your dentist prepares the tooth and makes a molded impression of the teeth to send to a dental laboratory. A fitted, temporary crown is created during this visit to temporarily protect the tooth while the final restoration is being made in the dental laboratory. Once completed, the crown can be cemented or adhesively bonded at a later visit.
A recent technology, CAD/CAM technology (computer-aided design/manufacturing technology) has evolved to display a 3-D picture of the teeth. A restoration is then created through milling of a ceramic block.
Bridge
Once you and your dentist determine that a bridge is the best replacement for your missing tooth or teeth, you will be advised of different materials that the dental laboratory can use to make your restoration. Material availability will depend upon where in the mouth the bridge will be placed, whether or not you grind or clench your teeth (bruxism), your dental insurance coverage, and other factors outlined by your dentist. Today's bridges can be fabricated from a combination of porcelain and metal, porcelain and gold, or exclusively with high-strength metal-free materials such as zirconia or alumina.
Your dentist will take X-rays and impressions of the treatment area, as well as preoperative photographs, for use in planning the ideal restoration for you. Depending upon the number of consecutive teeth you are missing, your bridge could be three or more units; two crowns that are cemented to the teeth on either side of the space (called abutments), plus one or more false.
We are the best Crown & Bridge Dental clinic in bangalore  can perform a thorough dental check up and evaluation of your teeth, giving you options and helping you decide which treatment is best for your condition. Delivering excellent and genuine care is our number one priority to help you achieve a beautiful, healthy smile.